Items available to buy in Tigh Neachtain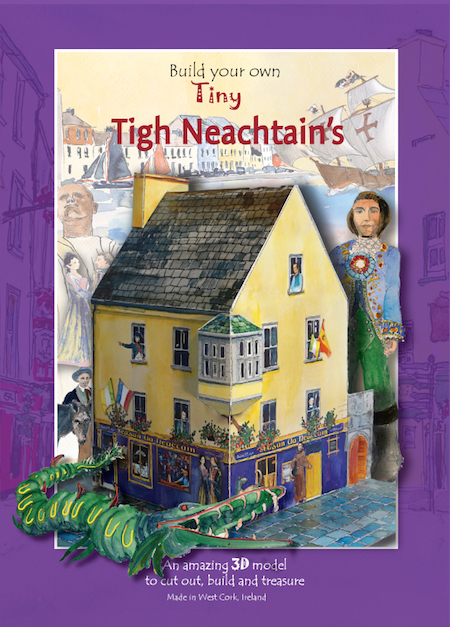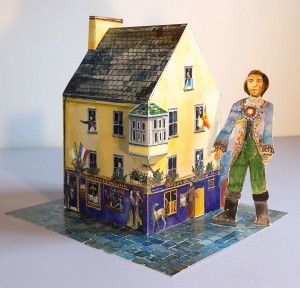 TIGH NEACHTAIN MODEL
Get your very own 3D model of Tigh Neachtain right in your home with this special gift!
The kit contains 1 model printed on 220gsm card to cut out and assemble. All you need is scissors and glue to make this model of Tigh Neactain.
The models of the dragon and Gulliver were inspired by the Macnas street theatre productions of 1988 and 1989. All around the model, you will find people, animals and items to remind you of the rich history of Tigh Neachtain and Galway. The pack comes with a comprehensive glossary.
The larger model is approximately 150mm high, with the smaller being 75mm high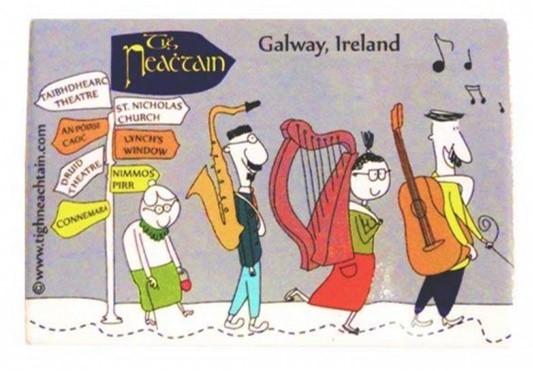 TIGH NEACHTAIN CANVAS BAG